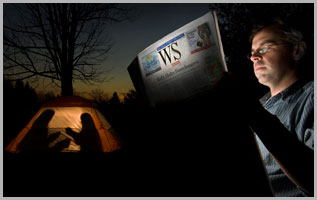 I am a freelance photographer based in the Hudson Valley region of New York State with over 15 years of experience of creating unique and creative images.
For me photography is an art form not a technical approach to a problem. I have had my photographs in local galleries, published in local magazines such as Ulster Magazine and Orange Magazine, Hudson Valley Magazine as well as in local newspapers including the Times Herald-Record, Kingston Freeman, Poughkeepsie Journal and nationally in The Huffington Post, the New York Daily News, the Washington Post, Miami Herald, Daily Mail in London, Seattle Times, Las Vegas Sun, US News and World Report, Houston Chronicle, San Francisco Chronicle, Newsday, The Australian and The Independent in Ireland.
My goal for each portrait or wedding I shoot is to capture the essence of emotion. For weddings I not only capture the moments of the day in a photo journalistic style but will also capture compelling and highly artistic photos that convey the emotion and memories of the day.